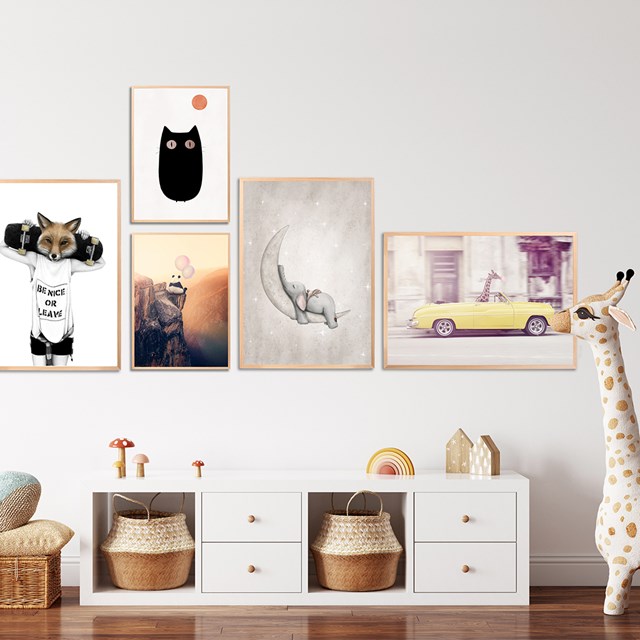 Gallery Wall: Cool, funny and dreamy animals
For small & large art connoisseurs! Our children's posters have something for every age. Animals have such an extraordinary charm that makes every child smile. From the giraffe in the car to the cat with googly eyes, you will find all sorts of animal activities.
In Stock
- Delivered within 5-7 business days
Free shipping on orders over € 59,90.
The poster is printed at our studio on 230g premium paper
Secure payments with Klarna
We are climate compensating all transports and are using recycled paper
More inspiring gallery walls