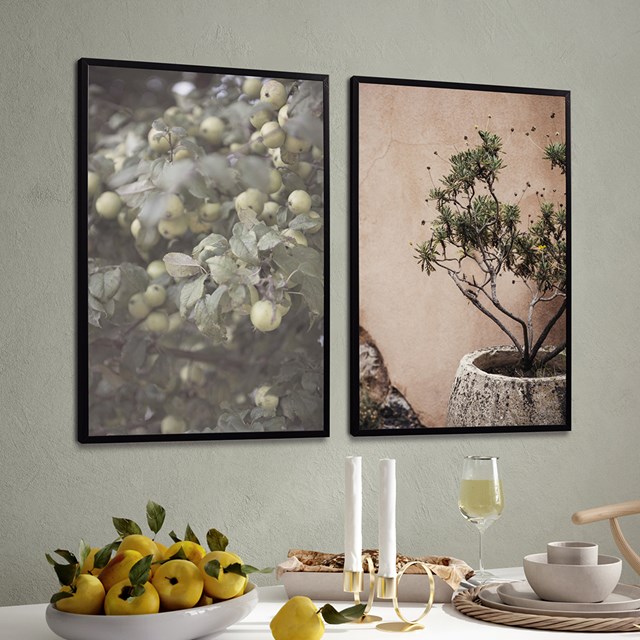 Poster Pair - Green & cheerful
A natural interplay of fresh green and warm orange. The contrast between the lively apple tree and the untameable southern French plant gives dynamism and liveliness to the expression.
-15%

Discount is automatically applied at checkout
Grow
Wall Art Print – 70x100 cm - 64 € No frame selected
Add wall to cart
In Stock
- Delivered within 5-7 business days
Free shipping on orders over 59 €.
The poster is printed at our studio on 230g premium paper
Secure payments with Klarna
We are climate compensating all transports and are using recycled paper
More inspiring gallery walls