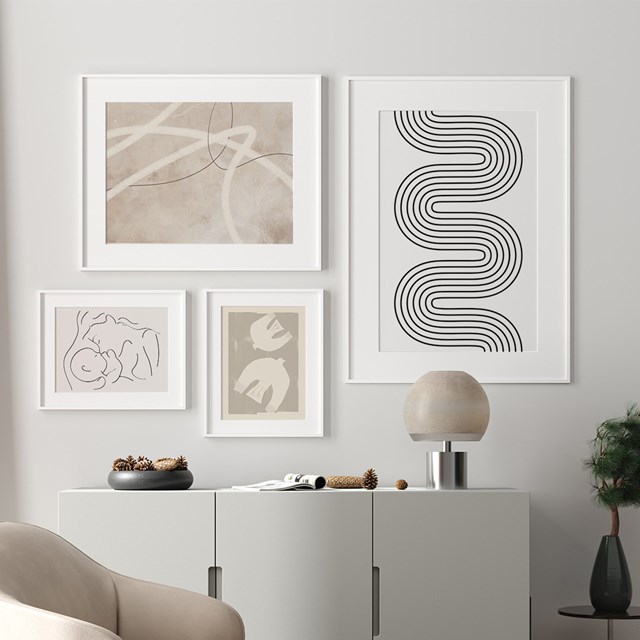 Gallery Wall: Soft lines of love
Simple, moving, harmonious - the creative passion of a wide variety of artists merges into an inspiring overall picture. A beautiful gallery wall with a mix of line art, abstract art and graphics in soft tones of white, beige and black.
In Stock
- Delivered within 5-7 business days
Free shipping on orders over € 59,90.
The poster is printed at our studio on 230g premium paper
Secure payments with Klarna
We are climate compensating all transports and are using recycled paper
More inspiring gallery walls