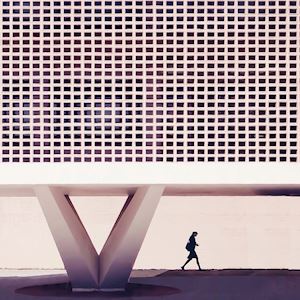 Roc Isern
Barcelona, Spain
Roc Isern is an architect based in Barcelona, who portrays his passion for photography and building design on Instagram.
In an architectural diverse city like Barcelona, he captures the beautiful geometric shapes and patterns of the city's buildings.
There is a strong appreciation for the geometry and symmetry of each building, lines and shapes interacting with one another that give immersive depth.
In addition he tries to make an effective use of the human form to highlight the sheer scale of each construction. The juxtaposition between person and superstructure provide an interesting perspective and an additional dimension to each image.
Read more
Buy my posters and art prints