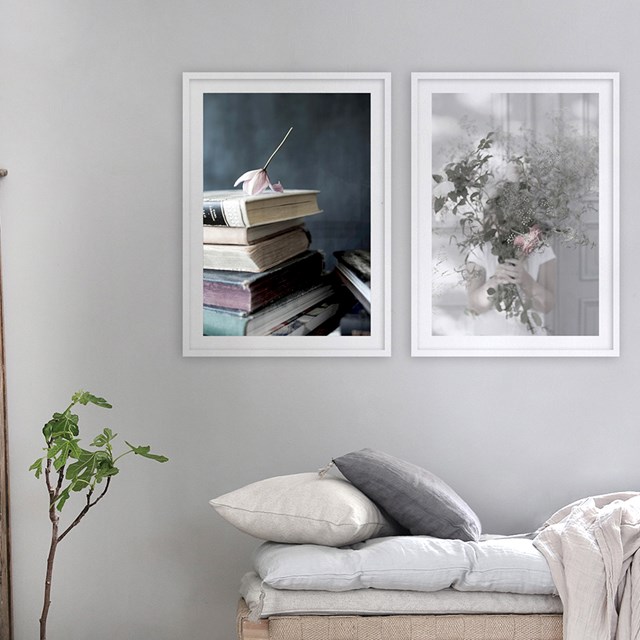 Gallery Wall: Romance
Feel the love in your living room. This elegant romantic gallery wall harmonises the room and creates a blissful atmosphere where you want to spend time. The gallery wall with its soft pastel colours, evokes feelings of love, romance and emotional security. The unique designs of this poster pair create a warm and intimate atmosphere in your room. 
-15%

Discount is automatically applied at checkout
Treasures
Wall Art Print – 50x70 cm, 49,90 € No frame selected
Add wall to cart
In Stock
- Delivered within 5-7 business days
Free shipping on orders over € 69,90.
The poster is printed at our studio on 230g premium paper
Secure payments with Klarna
We are climate compensating all transports and are using recycled paper
More inspiring gallery walls